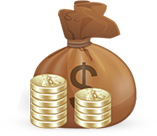 Make Money By Selling Unlimited Hosting to Your Clients
Unlimited Reseller Hosting
Everything you need to run your business!
All plans include:
Unlimited domains and subdomains
Unlimited numder of hosting plans
Unlimited number of MySQL databases
PHP support ver. 5.2 — 7.0
Control panel WHM / CPANEL
One-click apps WordPress, Joomla
Easy connect various payments
Reseller Hosting Features
Domains/Subdomains
Unlimited
PHP
5.3, 5.4, 5.5, 5.6, 7.0
Mail Protocols POP3 / IMAP / SMTP
Subscriber lists, autoresponders and spam filters
Softaculous App installer
MySQL DatabasesL
Unlimited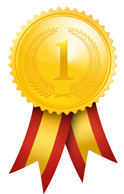 Unlimited webhosting space — it's the best and most efficient solution for any site owner. Unlimited webspace means that you are not limited in creating new site pages, downloading graphical materials, plugins or making backups. We provide you with the best hosting conditions and give your projects plenty of room to grow.
PHP
5.3, 5.4, 5.5, 5.6, 7.0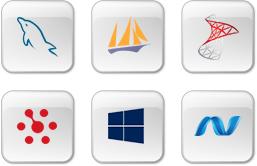 Sherlockhost supports all modern technologies and our hosting is optimized for all popular CMS options: WordPress, Joomla, Opencart, Magento, Bitrix, etc. It's so easy and simple to choose any PHP version on your own, work with datebases MySQL, use all necessary modules and edit php.ini. files.
Storage
SSD Datacenter Edition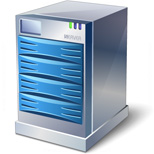 Sherlockhost webhosting uses only the most up-to-date and high-quality equipment in order to manage high loads and to ensure your site's continued effectiveness and stability. Mechanical disks can't reach the rates of transfer that our high-speed SSD disks can achieve, and we don't limit your connection so you'll enjoy speeds of up to up to 1 Gbit/s.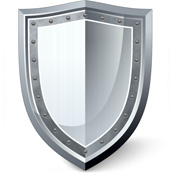 Security and safety — your data is safe with us. Our servers are located in Tier III data centres, the best that there are. Monitoring for your protection is a round-the-clock operation, our security level is high, and you can be sure that we are always guarding against outside threats. We backup all accounts under 5GB every day.
Automate Hosting Set-up and Accept Payments
Set your reseller hosting on autopilot Full billing management system with tickets and customer support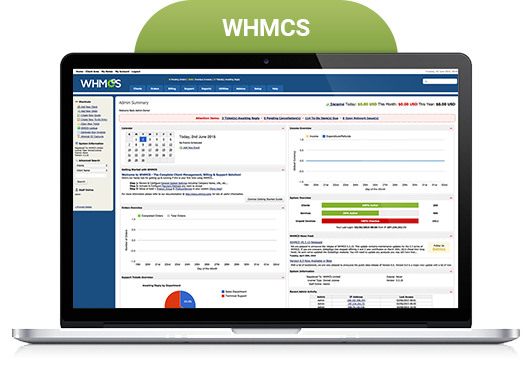 WHMCS — is a popular billing system for hosting-providers. All the tools you need for better hosting management.
Learn more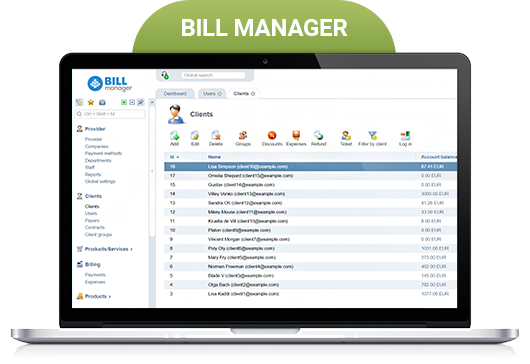 Bill Manager — web hosting billing software with a built-in support centre, invoice management and much more.
Learn more
Create and manage invoices
Create webhosting plans
Easy customer management
Reports and statistics
Built-in help desk (tickets)
Automated payment processing
Sell and register domains
and much more…
Let our engineers set up a reseller hosting plan for you to start selling right now!
Order your additional «Turnkey hosting» service and we'll do the job for you!
FAQ
Reseller hosting allows you to sell hosting packages and domains to your own clients. Everything you need is ready to start now.
The clients are yours and they will see only your brand name!
The customers are yours and you are responsible for your clients. At the same time, you are always welcome to ask for advice or a consultation, and we'll try to help.
Place your order for the reseller hosting plan that fits your needs best.
You can make your own backups of customer accounts and we'll do the same.
You can always upgrade to the next reseller hosting plan.
Our servers are located in the best data centres in Europe.
We use cPanel and WHM (Web Host Manager).
Yes, sure! You will have a Softaculous Apps Installer
Sure! PHP and MySQL are fully supported.
When ordering unlimited reseller hosting there are no limits on the web disk space according to our terms of use.
You are free to set any configuration and limits on your hosting plans.
No, domains/subdomains are unlimited!
No, MySQL databases are unlimited!
Need help?
Live chat
Call us now
+44 203 769 9952